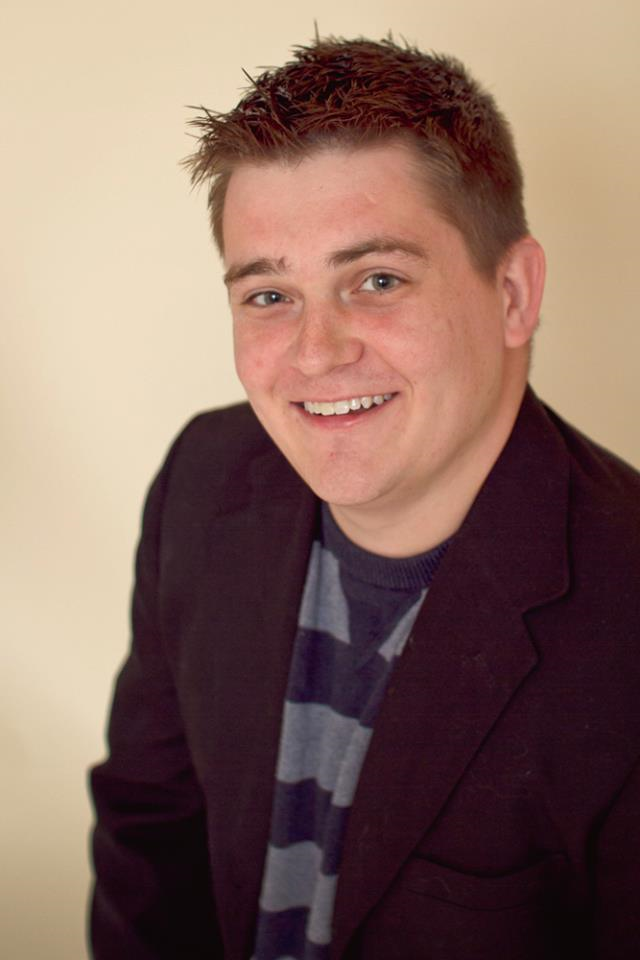 If you are viewing this page, then you have most likely received an application or resume from me. First and foremost, I would like to thank you for taking the time to consider me as a candidate for this position.
In 2004, I began attending college at Azusa Pacific University. While there, I was fortunate to study under the tutelage some excellent professors who gave me the opportunity to hone my critical thinking skills through my coursework. During my coursework, I was taught to break down a problem into parts and solve a problem piece by piece.
After obtaining my Bachelors of Science degree in Computer Science in 2008, I left Azusa Pacific University so that my wife could pursue her Doctoral degree in Clinical Psychology. Upon moving to the east coast, I began working at a Managed Service Provider in New England called Thrive Networks. While I was not a salesperson for Thrive, I did manage to sell some $50,000 in products during my tenure there for a profit of $41,000. During the course of my almost 5 year career at Thrive, I generated upwards of $144,500 in leads.
One of the primary reasons I was hired to work for Thrive was my knowledge of Linux systems, something which I picked up in my spare time while at college. During my time at Thrive, I worked with various Linux distributions and a few UNIX systems on a regular basis. I also had the great fortune to work on a project to change Spam Filter providers for our customers. Through this project I learned a great deal about SMTP and Exchange and I was often asked to assist in troubleshooting lost E-mails when other engineers had difficulty as a result of my experience on this project. I also gained a great deal of expertise with firewalls and networking since, In 2010, Thrive made the decision to begin providing a Hardware as a Service (HaaS) product powered by SonicWALL. I was one of a handful of engineers selected to train on these firewalls and received my Certified SonicWALL Security Administrator certification. As with mail flow issues, I often found myself assisting engineers in troubleshooting firewalls when others were unable to locate the issue. While at Thrive, I closed 10,575 service requests, an average of roughly 2,500 a year. During the last year, I provisioned about 50 firewalls (one a week) for offices from 12 to 250 users and for organizations with up to 10 remote offices.
After moving on from Thrive, I was hired with F5 Networks, an industry leading Application Delivery Conotroller manufacturer as part of their support team for the Local Traffic Manager module. At it's heart, this appliance is a reverse proxy device designed for load balancing with a bunch of speed and security enhancements thrown in for good measure. This appliance is built upon a Red Hat foundation and has thus been an excellent opportunity for me to continue to hone my networking and Linux skills. Through my experience with F5, I learned many of the skills and techniques needed to design redundant high availiability systems. I have since been trained on F5's Application Policy Manager and Application Security Manager add-ons.
In 2014, I was unable to continue with F5 as my wife was placed in an internship in Southern California and telecommuting was not an option. I was hired on with Panasonic Avionics with their Network Operations Center which provides services and connectivitiy for the In-Flight Entertainment systems that Panasonic Avionics manufactures. While there, I worked with several data centers throughout the world which powered around 700 Red Hat and CentOS servers. I was also introduced to Katello, Puppet and DevOps concepts and worked to upgrade and scale-out one of Panasonic's core systems and provided redundancy and HA for Panasonic's In-Flight Entertainment system analytics and reporting tool as well as several other applicaitons and services.
If you are looking for a driven engineer who can help your business maximize uptime and extend their application(s) into a robust fabric and framework, then you have come to the right place. I hope that my talents will be able to help your business reach its goals.