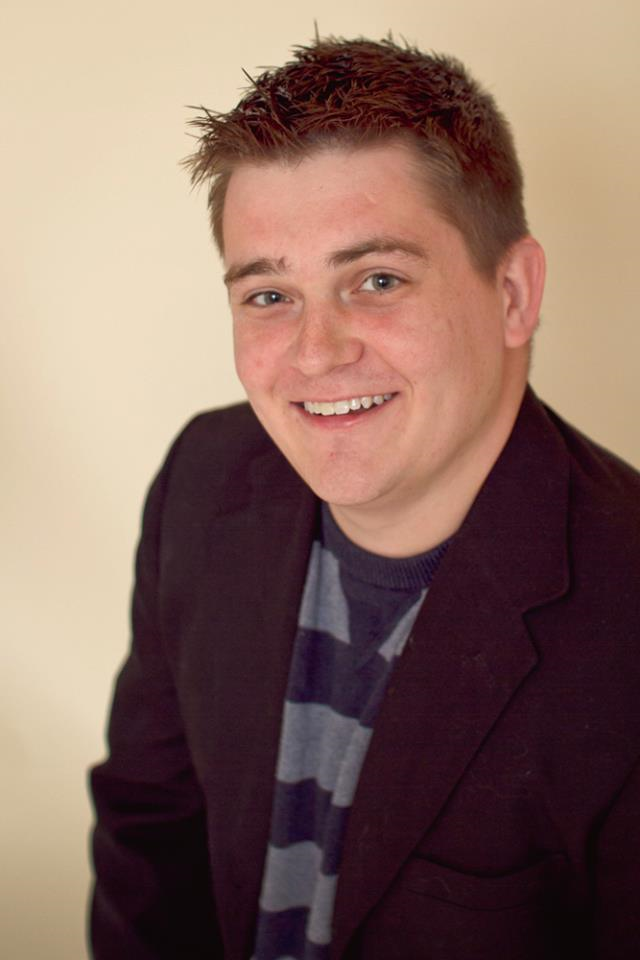 If you are viewing this page, then you have most likely received an application or resume from me. First and foremost, I would like to thank you for taking the time to consider me as a candidate for this position.
Over the years and through the many titles I have held, I have learned something new from each experience. I believe that it is this collection of unique experiences which make me the best choice for this position.
For example, while working for HiFi4U, (my first employer) I learned the value of the little things and the importance of attention to detail. As a commissioned salesperson, it was often the little details that made lasting, though often unconscious impressions on my customers. Simple things like freshly pressed clothes can leave a customer with an impression of professionalism that wins their business. There is nothing so important and yet as simple as going that extra 1%.
After working for HiFi4U, I began attending college at Azusa Pacific University. While there, I was fortunate to study under the tutelage some excellent professors who gave me the opportunity to hone my troubleshooting skills through my coursework. During my coursework, I was taught to break down a problem into parts and solve a problem piece by piece. It was these troubleshooting skills which allowed me to earn a job as a manger in the IT support department for students of Azusa Pacific University after only 6 months of service as a Tier II computer technician. This was unprecedented for our department and I was the first and only person to move into a management position so rapidly. I was only able to do this by special waiver from upper management of the standard requirement of 1 year of experience in the department. This was due in no small part to my aptitude for troubleshooting, unique ability to assimilate skills and knowledge to get the job done and my strong communication skills.
One of my duties as manager was to train our workers who were hired from our student population on campus. Most of these students had no prior experience in the computer field. It was my job to prepare them and teach them the skills necessary to serve their peer's IT needs during the academic year. During my tenure at Azusa Pacific University, my department saw the highest rate of A+ certification due to a seminar that I taught and the incentives I lobbied the University to provide to employees who obtained their A+ certifications.
After serving as Training and Documentation Manager at 20 hours a week for nearly a year, I was promoted to a full time position at the University's Regional Support Centers. Because of my track record in providing quality customer service and my demonstrated ability to handle difficult circumstances as a manger, I was trusted to render computer services to university directors, donors and accreditation inspectors without any direct on-site supervision as my manager was at the University's main campus.
After obtaining my Bachelors of Science degree in Computer Science, I left Azusa Pacific University so that my wife could pursue her Doctoral degree in Clinical Psychology. Upon moving to the east coast, I began working at a Managed Service Provider in New England called Thrive Networks. While I was not a salesperson for Thrive, I did manage to sell some $50,000 in products during my tenure there for a profit of $41,000. During the course of my almost 5 year career at Thrive, I generated upwards of $144,500 in leads.
One of the primary reasons I was hired to work for Thrive was my knowledge of Linux systems, something which I picked up in my spare during college. During my time at Thrive, I worked with various Linux distributions and a few UNIX systems on a regular basis. I also had the great fortune to work on a project to change Spam Filter providers. Through this project I learned a great deal about mail flow and I was often asked to assist in troubleshooting lost E-mails when other engineers had difficulty in locating the issue because of my experience gained due to this project. I also gained a great deal of experience with firewalls and networking. In 2010 Thrive made the decision to begin providing a Hardware as a Service (HaaS) product powered by SonicWALL. I was one of a handful of engineers selected to train on these firewalls and received my Certified SonicWALL Security Administrator certification as a result of this training. As with mail flow issues, I often found myself assisting engineers in troubleshooting firewalls when others were unable to locate the issue. While at Thrive, I closed 10,575 service requests, an average of roughly 2,500 a year. During the last year, I provisioned about 50 firewalls (one a week) for offices from 12 to 250 users and for organizations with up to 10 remote offices.
After moving on from Thrive, I was given the opportunity to continue my tradition of excellence working for F5 Networks, an industry leading network appliance manufacturer as part of their support team for the Local Traffic Manager module for their Application Delivery Controller. At it's heart, this appliance is a
reverse proxy
device designed for load balancing with a bunch of speed and security enhancements thrown in for good measure. This appliance is built upon a Red Hat foundation and has thus been an excellent opportunity for me to continue to hone my networking and Linux skills.
But ultimately, it is not my vast experience that makes me the best choice of candidate, but my passion and ability to learn. In this field, I increasingly find that corporations want their computer experts to be experienced in exotic and comprehensive ways - such that no engineer can truthfully say they are an expert in all of the technologies required by their job descriptions. What sets me apart is not my ability to answer trivia, but my ability to learn what I need rapidly and effectively. I believe that you will find this passion and drive an asset to your organization and hope that you will consider me for this position.